Technical information
License:Free
Op. System:Windows
Category:Files / Folders
Language:English

Author:Formats Customizer
Downloads:1,773
Date:Dec 20th, 2011
Older versions
2.0 Apr 22nd, 2010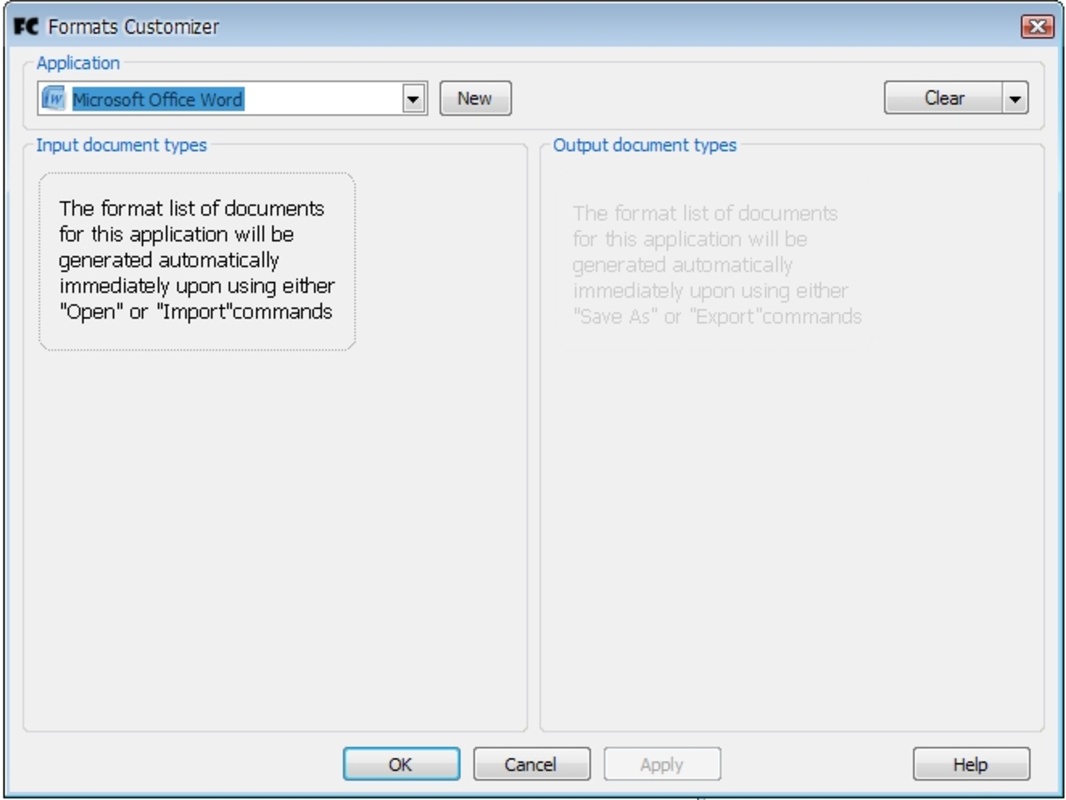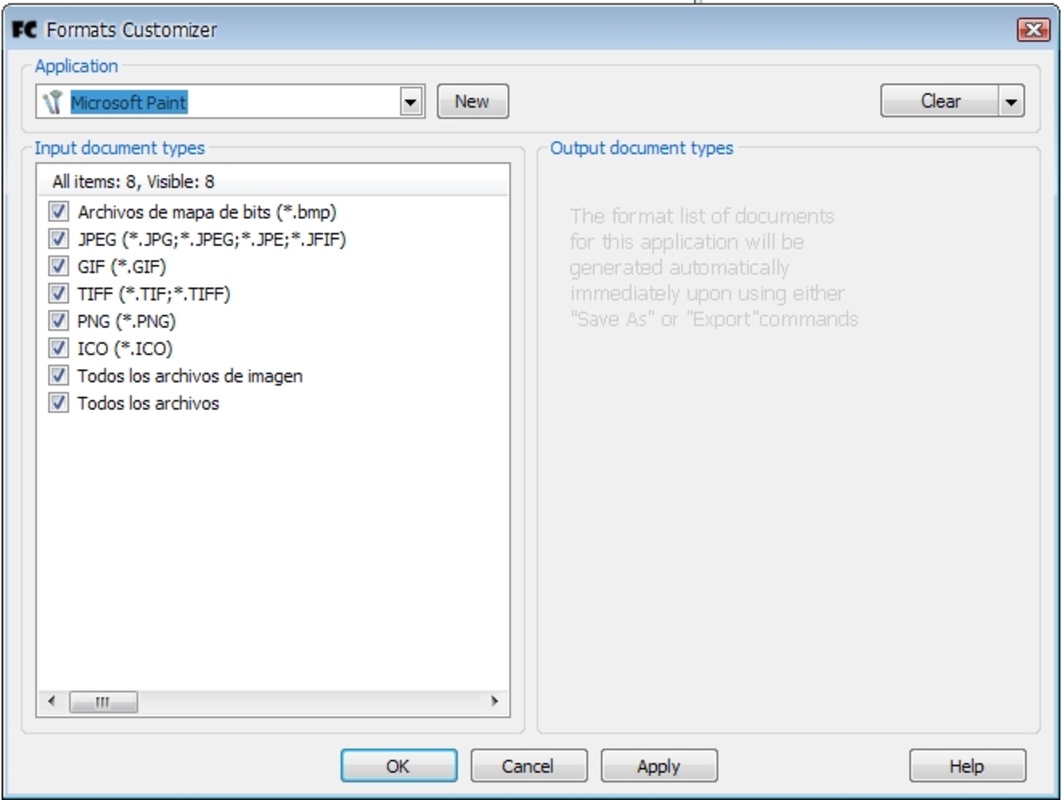 Formats Customizer is a curious application that can configure the file types list of the most-known programs.
Formats Customizer is a unique way to remove document types that are not used from application file dialogs for the commands: "Open", "Save", "Import", "Export".
When you want to save a file when using Photoshop, it appears a list of dozens of format, but you usually use one or two. Now you can remove the rest, so you can find the one you want easier.
Formats Customizer supports Adobe Photoshop, Dreamweaver and Illustrator; Corel Draw and Photopaint, QuarkXPress and Microsoft Word, Excel, Powerpoint and Paint.
If you think those large list are a mess and you don't find what you want easily, you need Formats Customizer.