Technical information
License:Free
Op. System:Windows
Category:Action
Language:English

Author:Johnny Z Modder
Downloads:45,581
Date:Apr 24th, 2020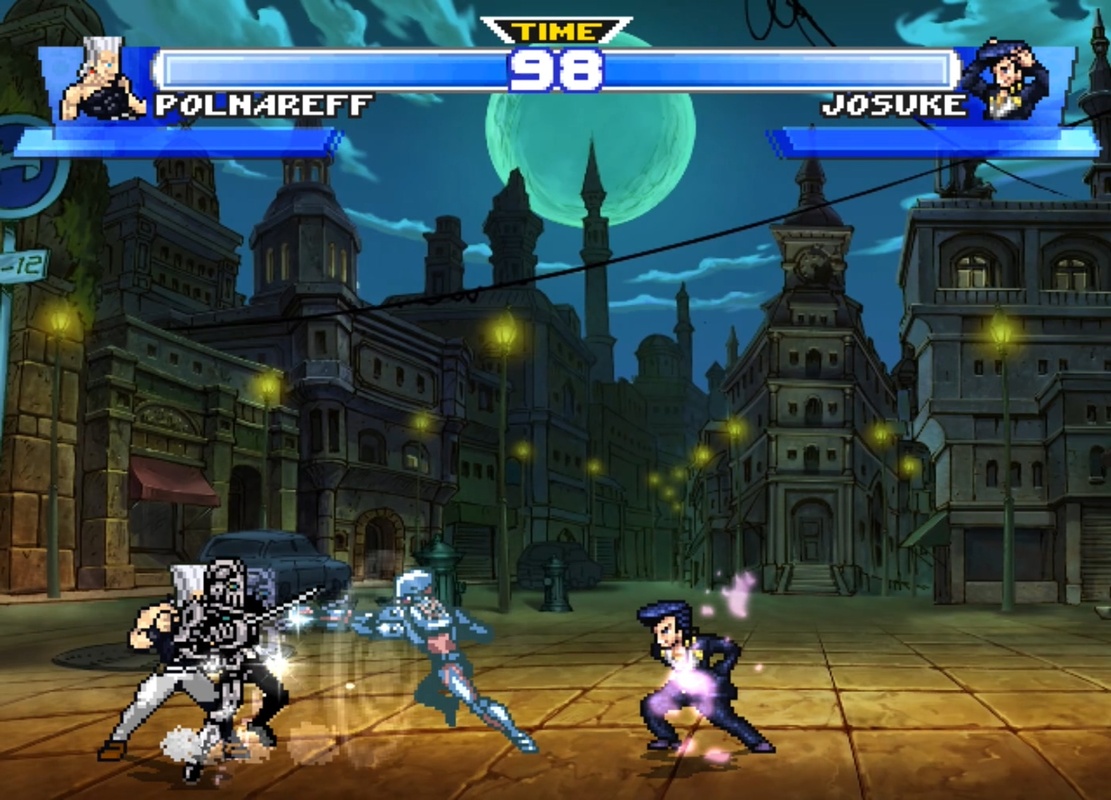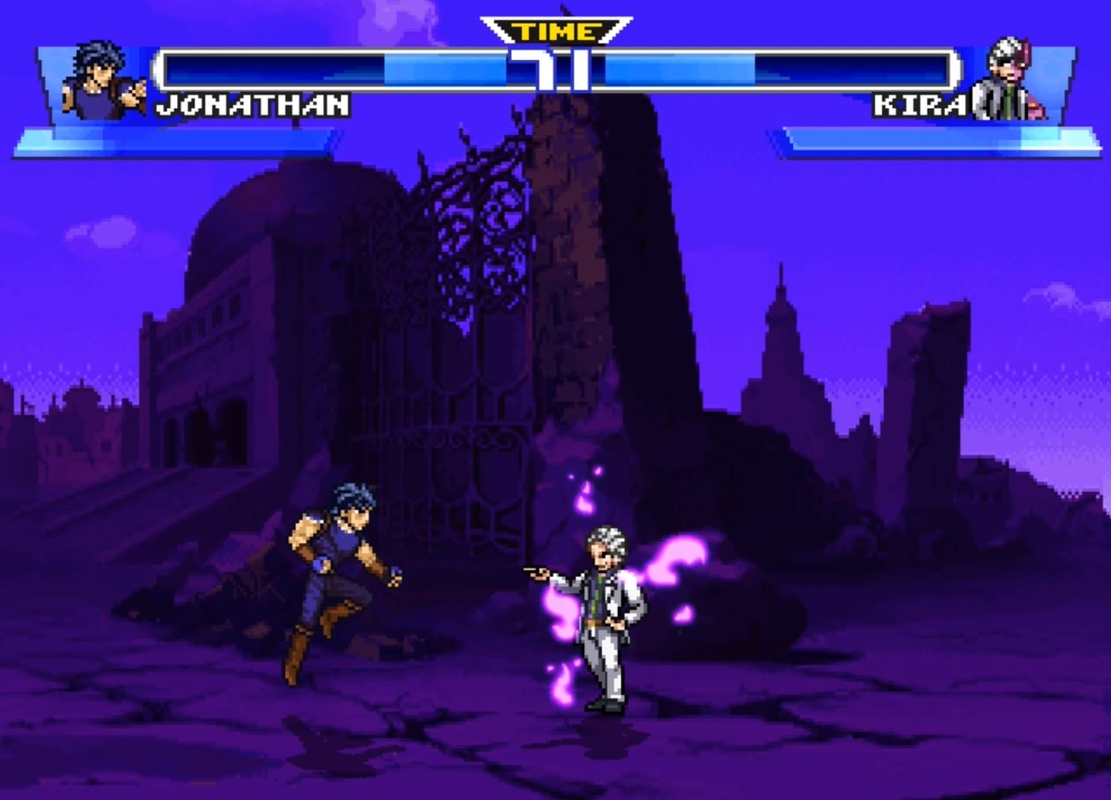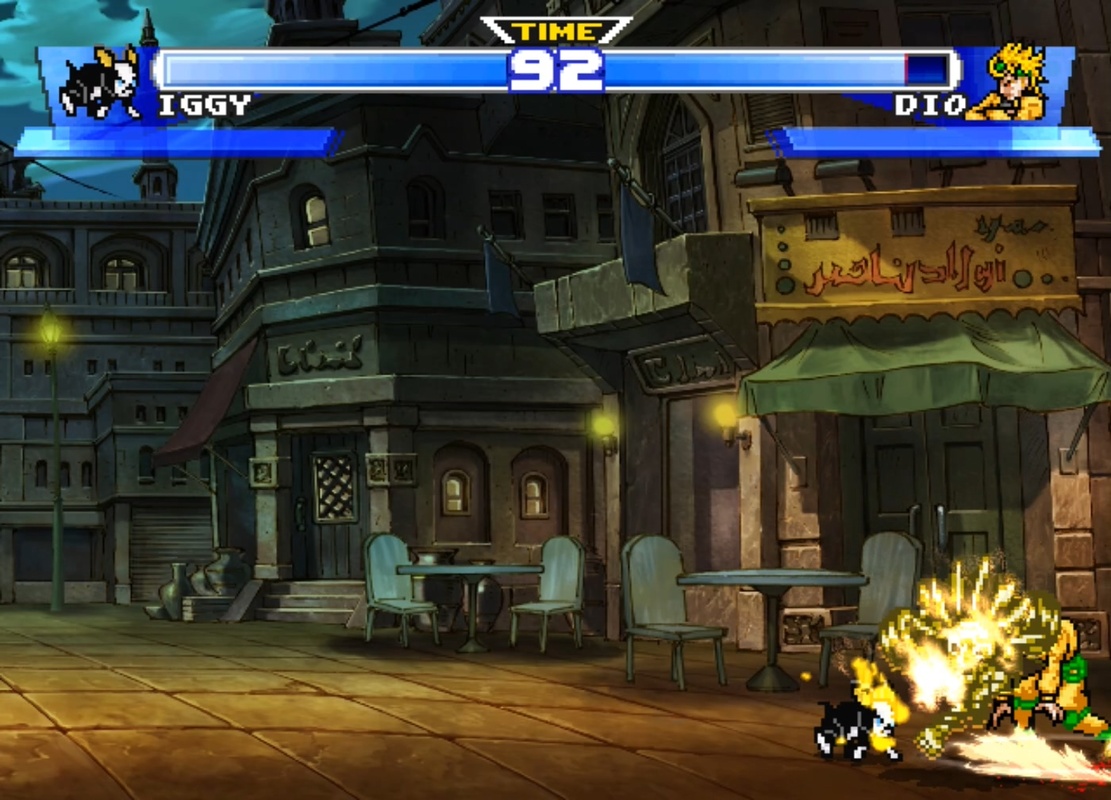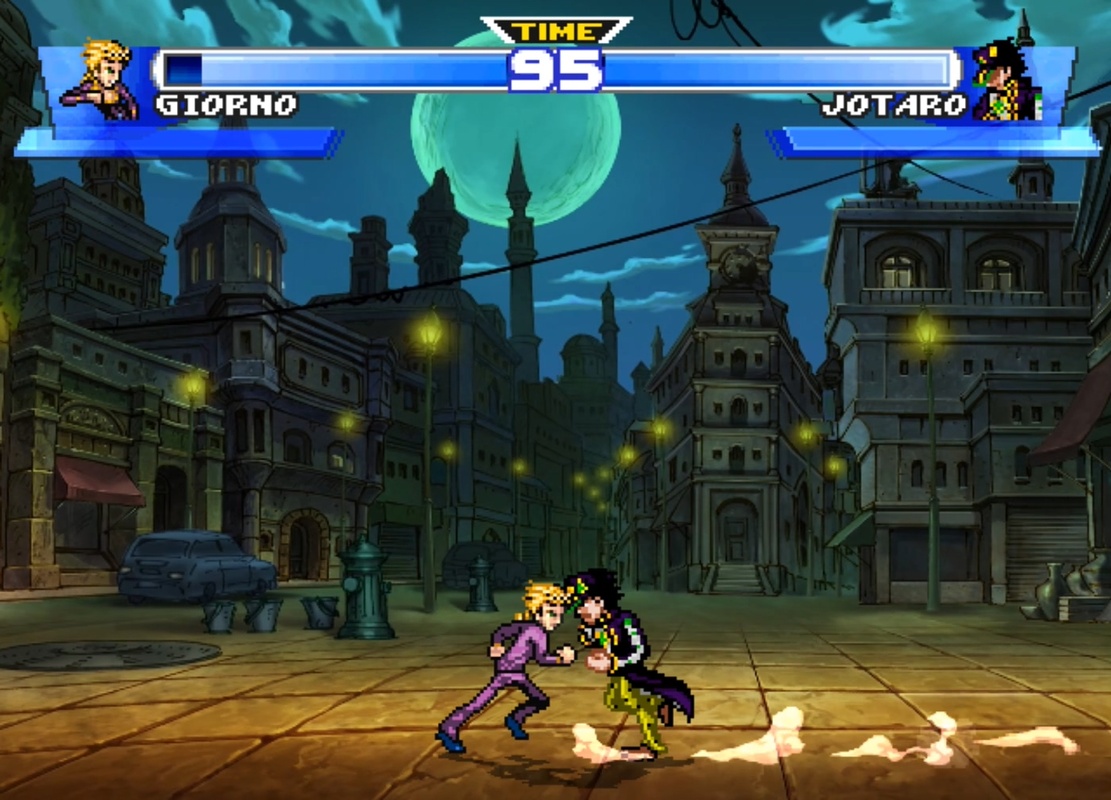 Jojo's MUGEN is a fighting game inspired by Jojo's Bizarre Adventure with more than 50 different characters to choose from. Many of those characters even have different versions from the different story arcs they appear in. For example, this game features different versions of Jotaro from Stardust Crusaders, Diamond is Unbreakable, and Stone Ocean.
Up to two players can play from the same keyboard by default, although the controls of Jojo's MUGEN can be customized using the options menu. As well as using the keyboard, you can also set up Xbox 360, Xbox One or Playstation 4 controllers to play the game more comfortably. In any case, this game's combos are simple enough that you can comfortably play with a keyboard.
Jojo's MUGEN has various game modes in which you can play against the AI or another player from the same computer. From the options menu, you can adjust the difficulty level (which is very high by default), each character's health level, and the time limit of the fight.
Jojo's MUGEN is a real treat for fans of the manganime, as it has practically all the characters they could ever want and over a dozen different maps. On top of that, the special abilities, such as Dio's legendary 'the World', are absolutely spectacular.
By Beatriz Escalante