Technical information
License:Free
Op. System:Windows
Category:Emulators
Language:English

Author:The MAME Team
Downloads:802,735
Date:Feb 26th, 2021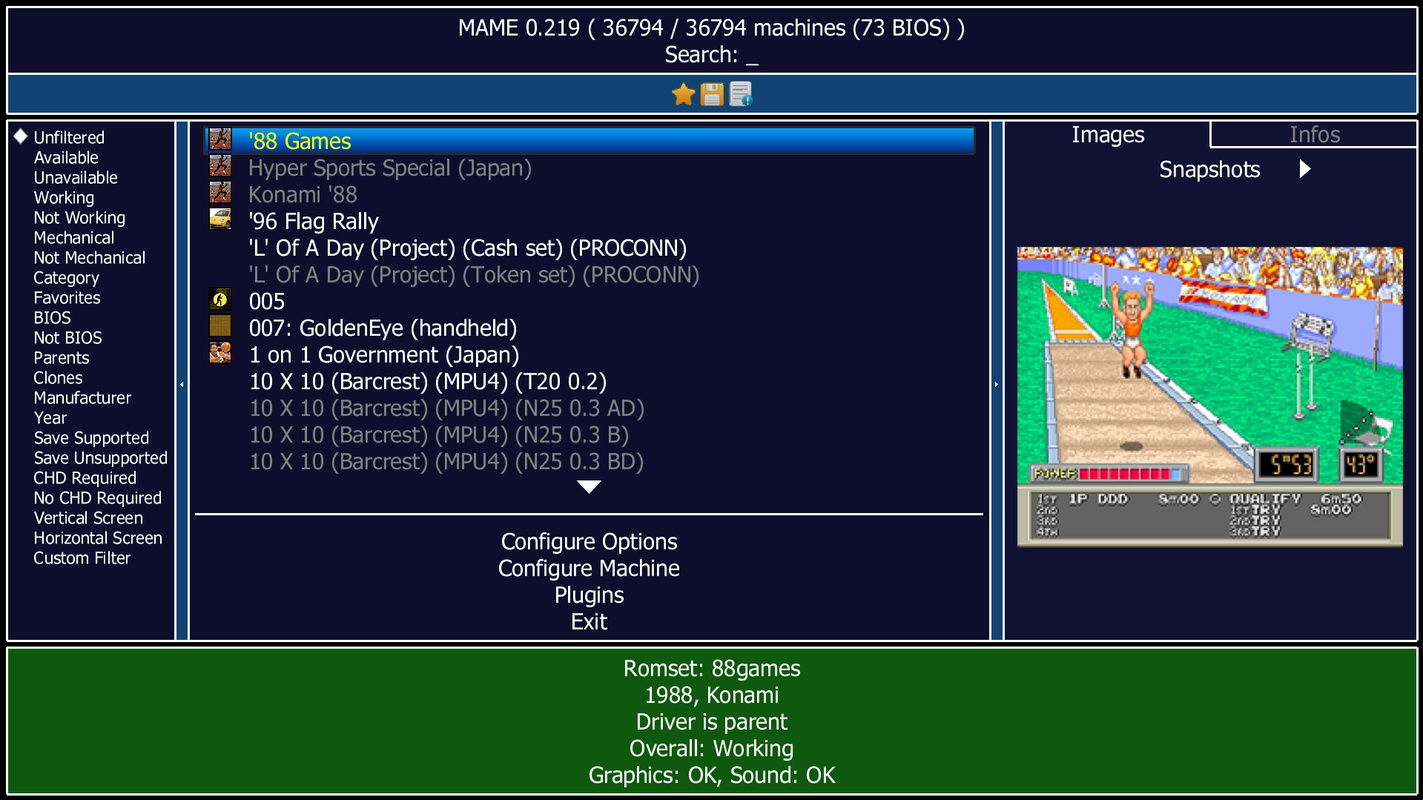 MAME is an acronym for Multiple Arcade Machine Emulator, which means it is an emulator of various types of recreational arcades that lets you enjoy an endless number of games on your computer, independantly of the technology used, extending its compatibilty with every new version.
The basic MAME download doesn't include any type of graphic GUI, so if you install a frontend you will have to use the command line to execute it, or use the basic menu that is included in the program once you access the game, from which you can also visualize the content of the ROMs folder (where the games are included). The best thing to do is to find an external management tool like Mame Plus or Mame 32 to navigate through your games collection.
The emulator lets you configure controls, save games, or change graphic settings to add post-processing filters, among other things.
Notes
The games are not included with the emulator.