Technical information
License:Free
Op. System:Windows
Category:Action
Language:English

Author:NetEase Games
Downloads:2,347,183
Date:Feb 4th, 2021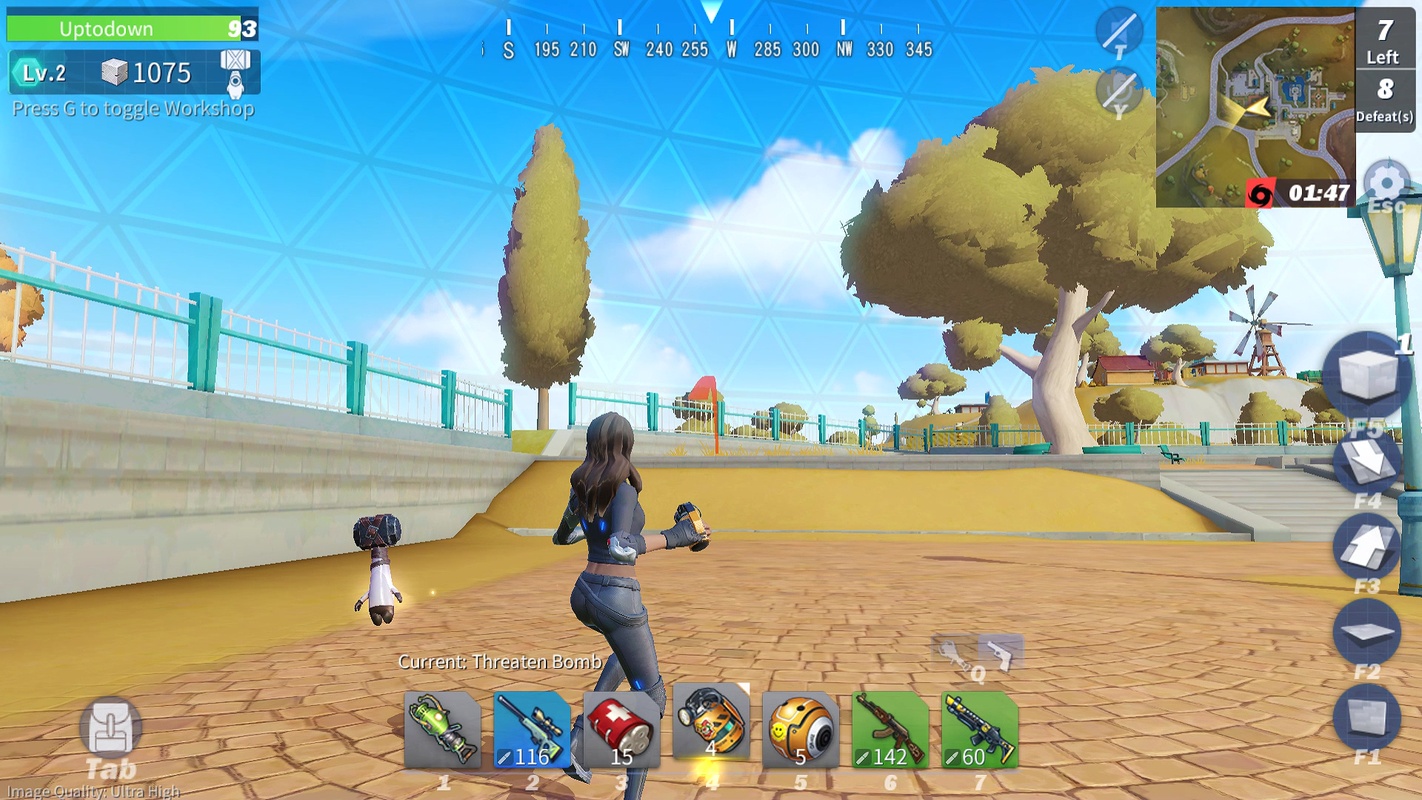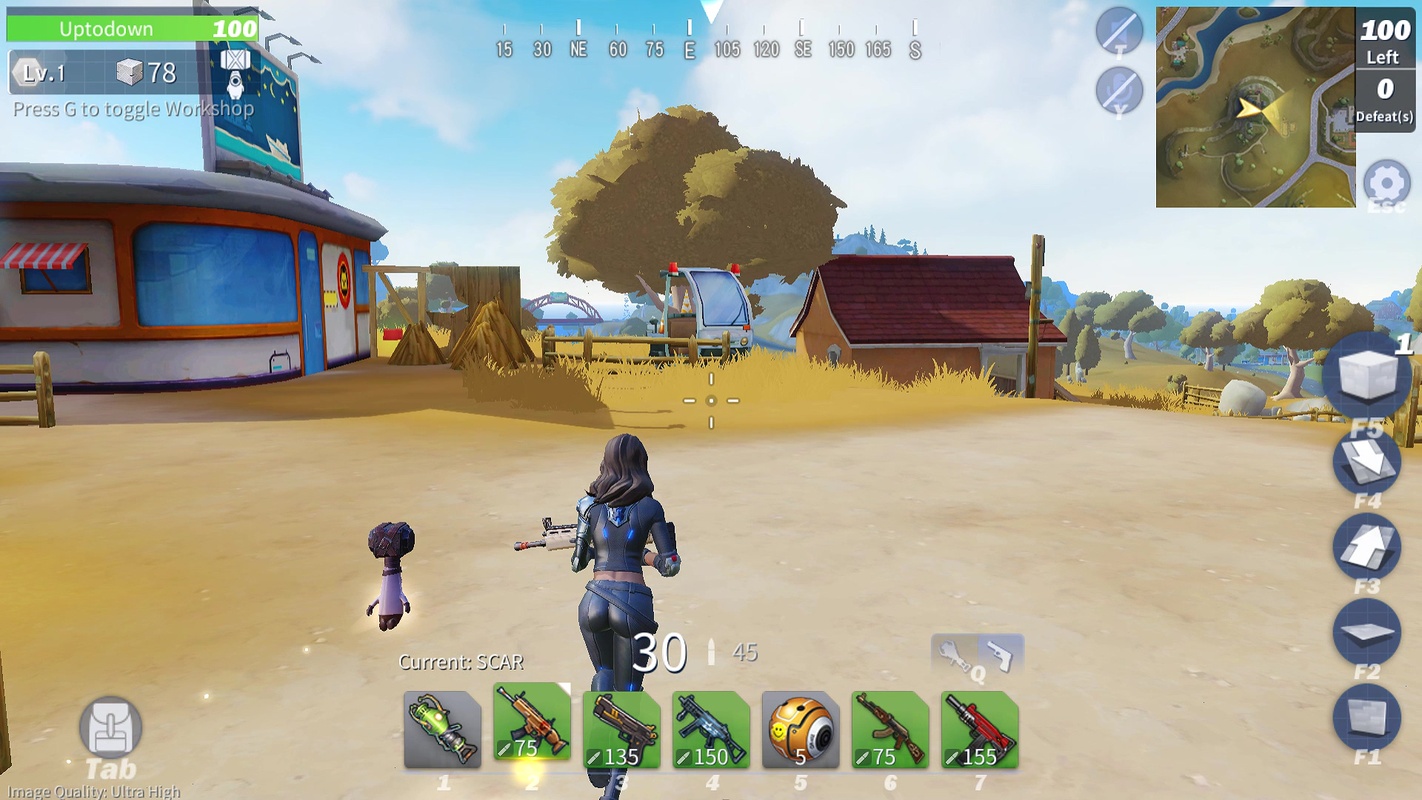 Creative Destruction is a battle royale clearly inspired by Fortnite, where up to 100 players fight to survive on an island full of weapons. As in other battle royale games, only one person can be left standing… unless you're playing in teams, in which case up to four players can win.
Gameplay in Creative Destruction is practically identical to PUBG or, more specifically, Fortnite. You can use your main weapon to get resources from the setting, breaking into and tearing down whatever you stumble upon like cars, buildings, trees, or whatever else. With these resources, you can build all kinds of structures, including walls, roofs, floors, and ramps. If you're clever enough, you can create some pretty spectacular structures in just a few seconds.
As you play, take advantage of an enormous arsenal that includes all kinds of shotguns, pistols, machine guns, sniper rifles, and assault rifles. Keep in mind that each is available in different colors that indicate its rarity. You can also use energy shields, first aid kits, grenades, and other items, all of which can help you survive.
Similar to other battle royales, as you play, you can earn coins and experience. Use them to buy new clothing and customize your characters. You can even unlock unique skins for your weapons.
Creative Destruction is an excellent game that more or less lives up to all the other games in this genre. The graphics aren't quite as good as those in Fortnite, but they're not far off, either. We just have to wait and see if the game can gather enough traction by attracting players to fill up games (instead of relying too heavily on the bots).
By Beatriz Escalante
The best Battle Royale games available on Android
There's no doubt that Battle Royale was the most popular genre of 2018, following the record-breaking success of Fortnite and on a slightly smaller scale, its predecessor, PUBG Mobile. Like what usually happens in the Android ecosystem, any formula for success is quickly copied over and over again. This case is no exception, with an enormous selection of similar games that have been coming out of the woodwork for a long time now. To put a little bit of this chaos into order, we've created a list of the most successful Battle Royale games on Android in 2019. 

See more
Here comes Season 3 of Creative Destruction: the Fortnite clone for humble smartphones
In June 2018, Android devices welcomed Creative Destruction, a game based on the highly-anticipated Fortnite, which hadn't yet reached the platform at that time. When first released, all signs pointed to Creative Destruction being nothing more than yet another clone destined to be thrown on the pile. However, the truth is that today, it's still the only way for many to enjoy the game on their device since the title from Epic has such high requirements. Now Creative Destruction has received a complete makeover as the third season begins, just in time for Halloween.  

See more
If you can't play Fortnite yet, here are 5 alternatives for Android
The release of Fortnite on Android has become one of the biggest events of the year. The title from Epic Games garners popularity wherever it goes, and this means that Android users have been eager to get their hands on it. While Fortnite has already been released officially, only a select few Android users can actually play the game. That's why we've put together a list of five games similar to Fortnite that you can play on Android without the need for a specific type of smartphone.

See more