Technical information
License:Free
Op. System:Windows
Category:Utilities
Language:English 3 more

Author:Inventivio Gmbh
Downloads:3,072
Date:May 20th, 2013
Older versions
9.0.2 Apr 15th, 2013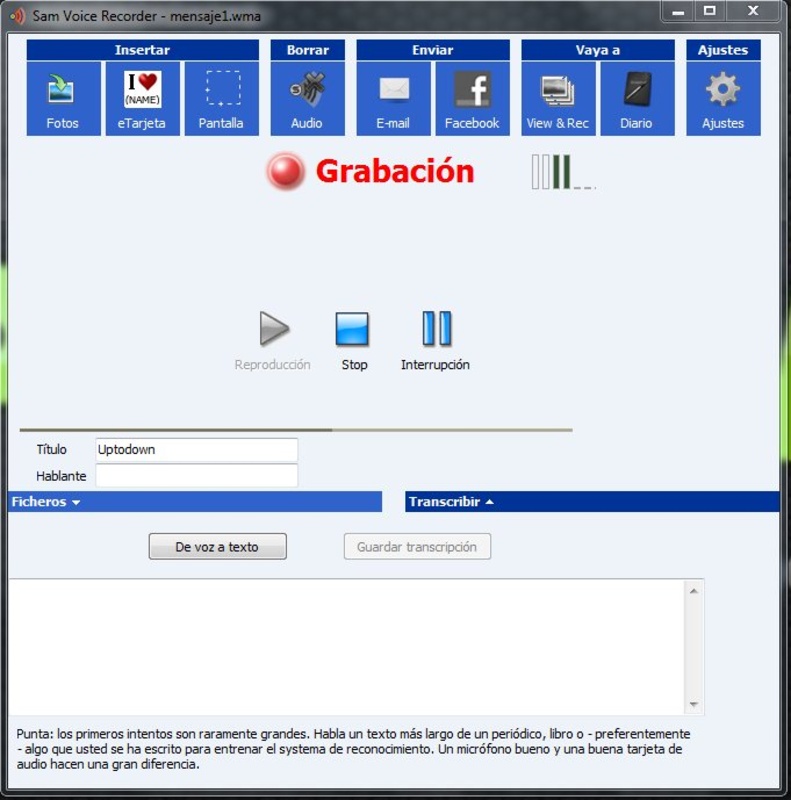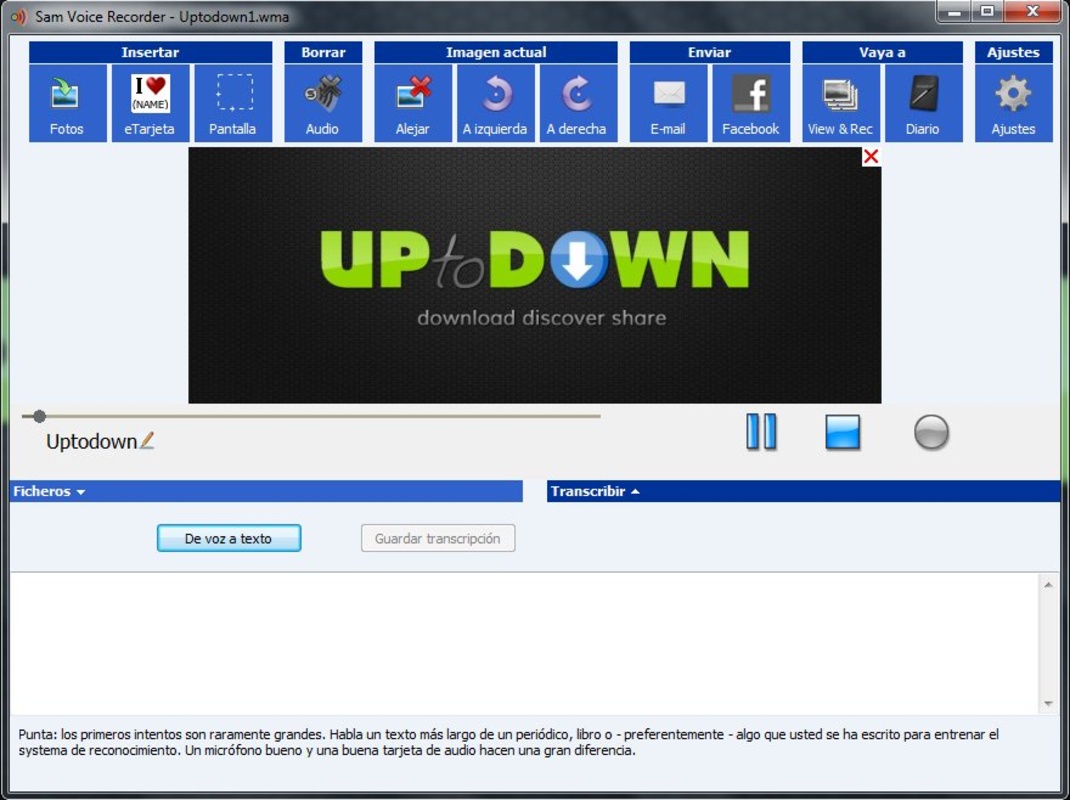 Speak-A-Message is voice-recording software that you can use to easily create personalized voice messages, complete with photographs, screen captures, and e-cards.
The program can also automatically transcribe your voice messages using speech recognition; just dictate what you'd like it to write.
You can use this tool to enrich your photographs by adding personal voice commentary, and create slideshow presentations complete with audio. And with the 'voice diary' option, you don't need to write anything – just narrate your memories, and combine them with images and text.
Thanks to Speak-A-Message, you can share your messages by e-mail, publish them on Facebook, or upload them directly to the cloud. The audio will be automatically compressed and the photos automatically resized, so you don't have to worry about a thing.