Technical information
License:Trial
Op. System:Windows
Category:Utilities
Language:English

Author:AlpineSoft
Downloads:7,055
Date:Mar 26th, 2021
Older versions
8.8.0 Jun 10th, 2016
8.7.0 Dec 5th, 2014
8.6.6 Oct 24th, 2014
8.6.4 Sep 15th, 2014
8.6.0 Nov 25th, 2013
8.5.4 Oct 24th, 2013
See more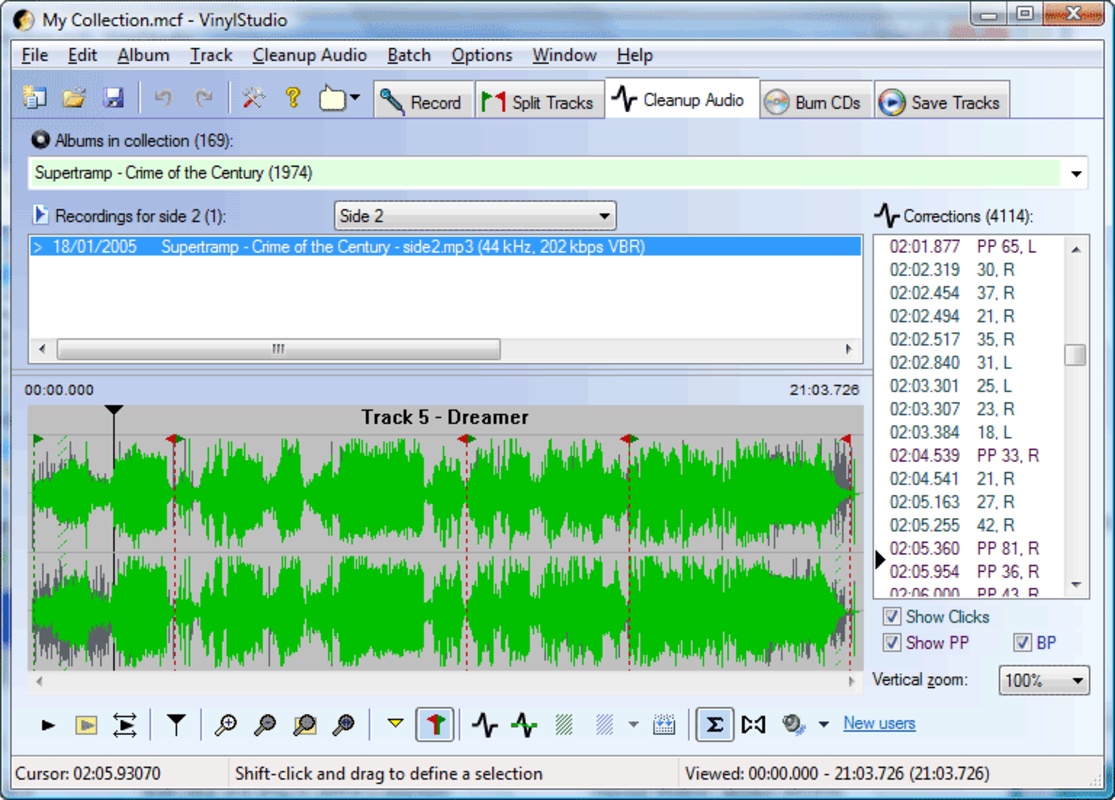 If you have lots of vinyl albums and you want to have them converted into mp3 and, by the way, reduce the extra sounds and improve its quality. VinylStudio is a program to transfer your vinyl albums (or cassette tapes) to your computer. LP's are recorded as two (or three or four) complete sides and these records are subsequently split up into one MP3 file per track.
You will not have to deal with individual files, VinylStudio will handle the entire process, including recording, looking up track listings on the Internet, splitting recordings into tracks, fading tracks in and out, saving tracks as MP3 files and burning both audio and MP3 CDs.
Don't worry about the beginning and the end of the sound, because it does it all automatically, recording starts when the needle is lowered and stops automatically at the end of the record, furthermore you can decide if the sound will be converted directly to MP3 or WAV format.
Digitalize your collection, reduce extra sounds and enjoy your cassettes and vinyls on your PC or your portable mp3 player.