Technical information
License:Trial
Op. System:Windows
Category:Files / Folders
Language:English

Author:Wondershare Inc
Downloads:6,102
Date:Dec 11th, 2019
Older versions
4.8.2 Aug 11th, 2016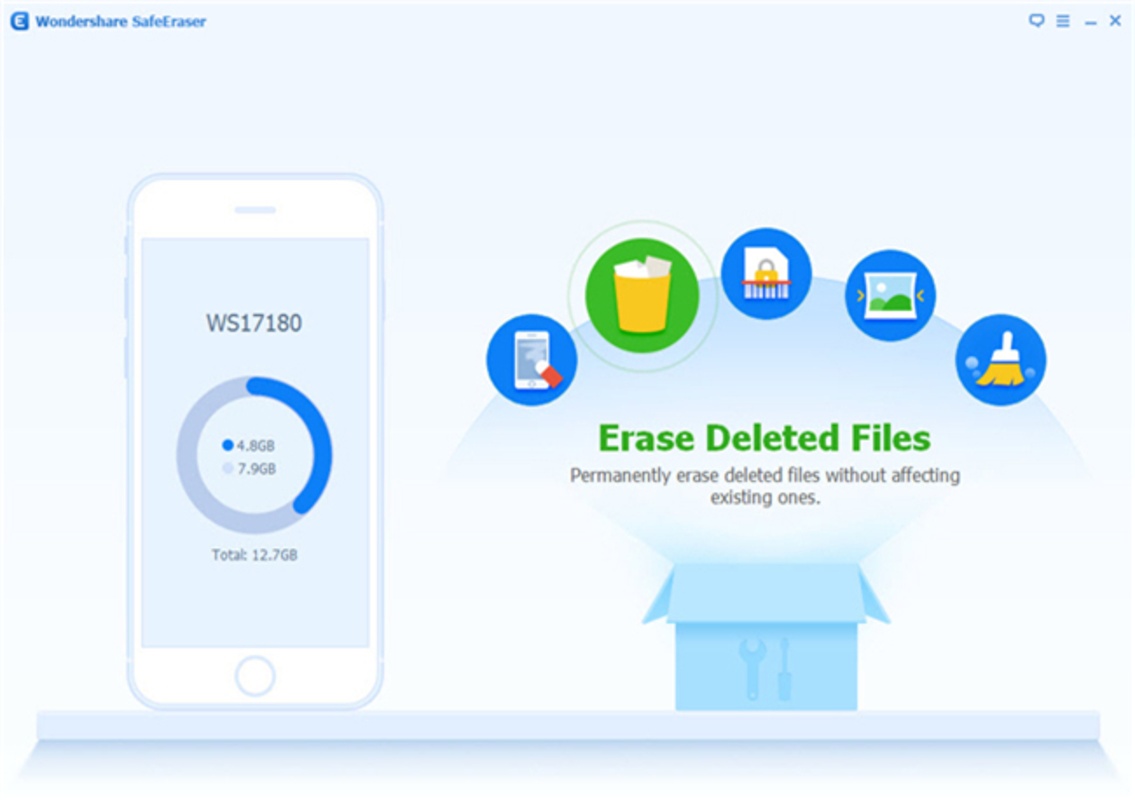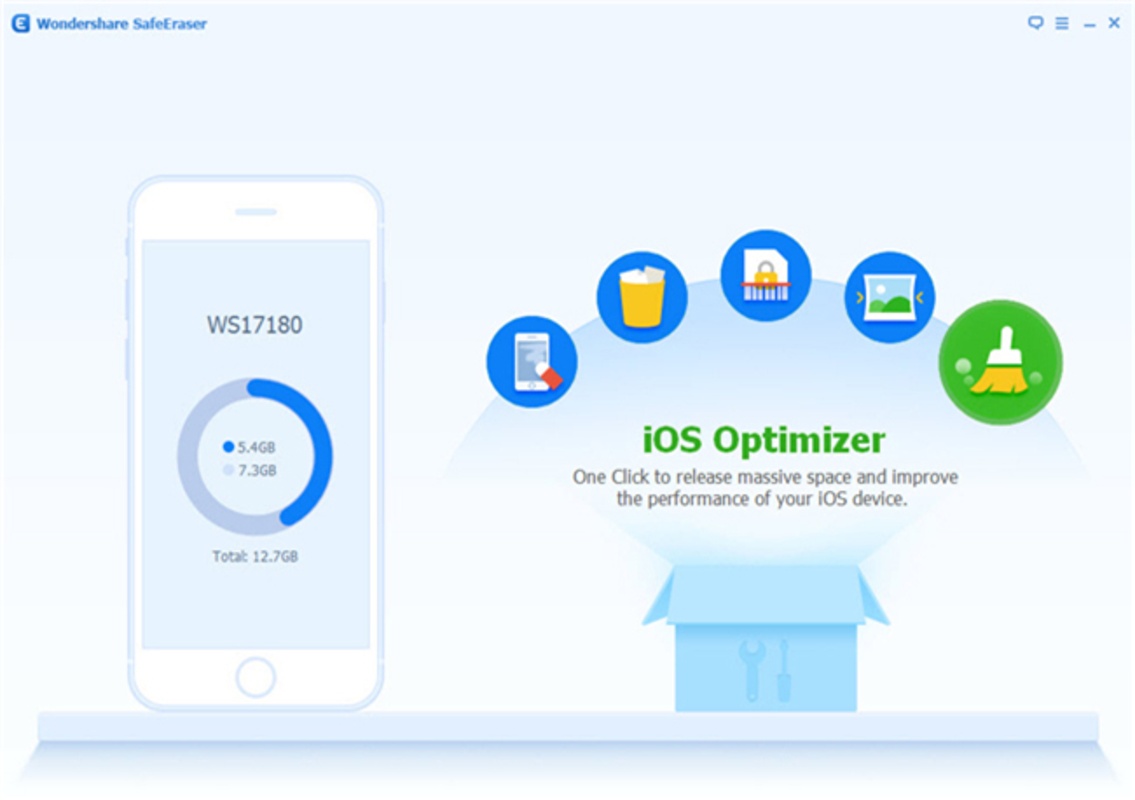 Wondershare SafeEraser is a program to delete the entire contents on your Android or iOS device quickly and safely. Just connect the device to your computer using a cord, press a button, and you'll be finished in a matter of seconds.
Keep in mind that though the trial version of Wondershare SafeEraser lets you analyze the content of your device, you need the full license to delete things.
Wondershare SafeEraser is a very specific tool that efficiently does exactly what it's supposed to do. In less than one minute, you can leave any device, iOS or Android, completely clean.