Technical information
License:Free
Op. System:Windows
Category:Presentations
Language:English

Author: Tinnes Software
Downloads:2,966
Date:Mar 13th, 2012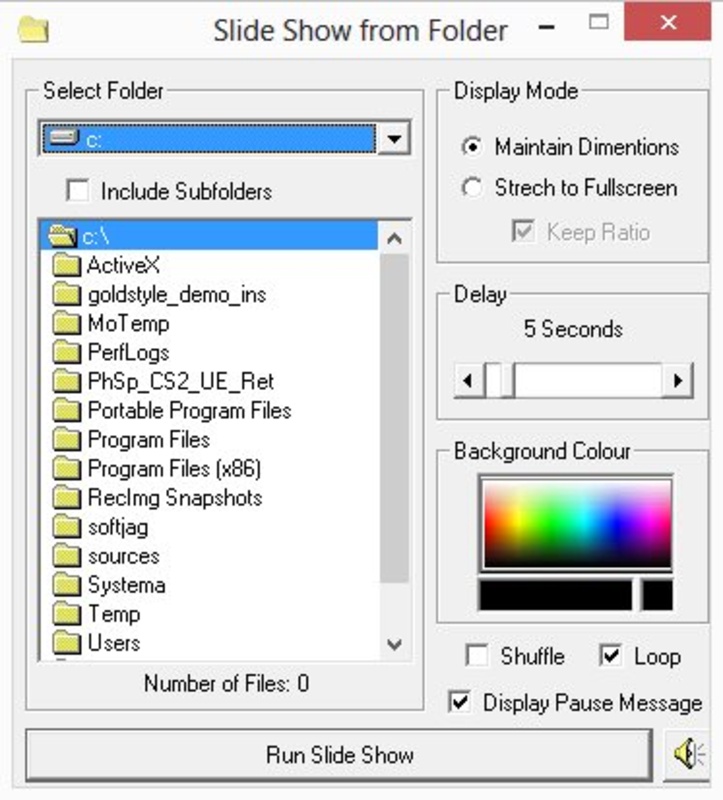 10. Slide Show is a tool that can create a slideshow presentation file, edit images, and display a series of photos.
The program supports all of the most common image formats, like JPG, GIF, and BMP, and allows you to personalize details like the background color, the time that each image stays on the screen, and whether or not to restart the presentation from the beginning once it has finished.
You can even add your favorite music to your slideshow presentations, as the program supports MP3, MID, and WAV files.