Technical information
License:Trial
Op. System:Windows
Category:Presentations
Language:English

Author:Wondershare software
Downloads:57,170
Date:Jul 26th, 2010
Older versions
5.5 May 6th, 2009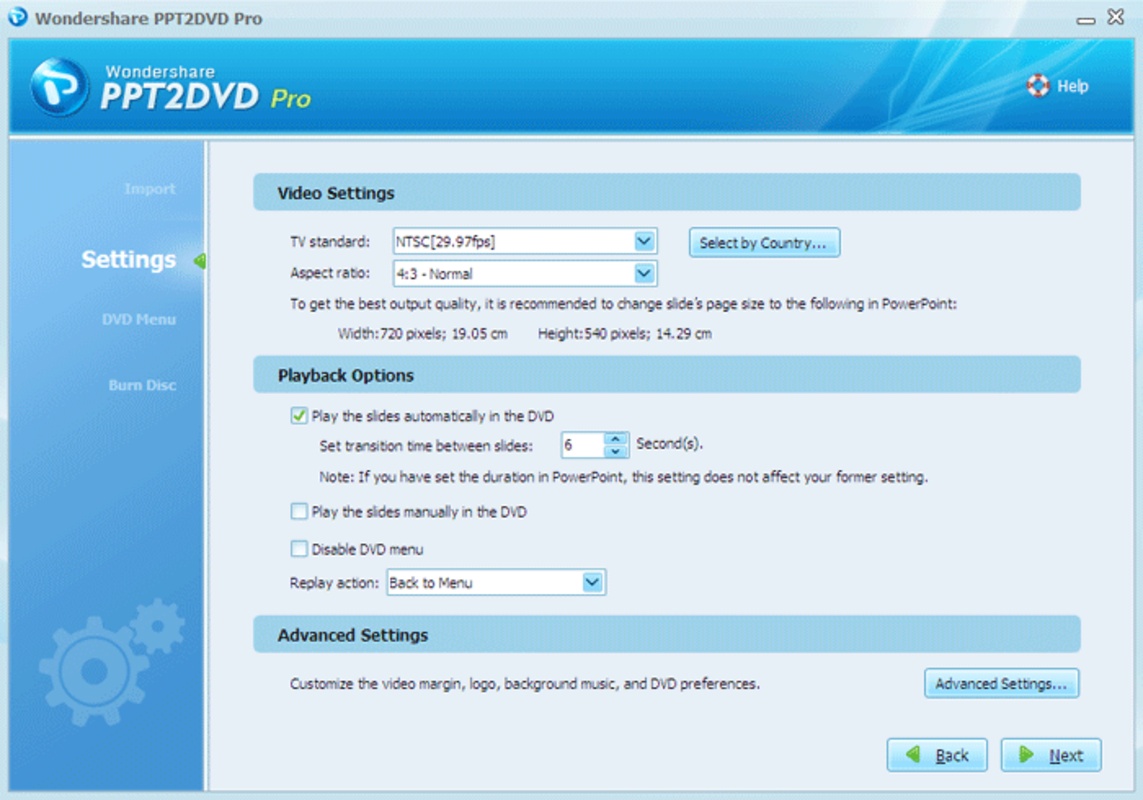 PPT2DVD is an easy-to-use PowerPoint to DVD software that can convert your Power Point to Mpeg or burn Power Point to DVD/MiniDVD, then you can view them both on your PC and TV with DVD players.
PPT2DVD is a very simple and practical tool to convert your powerpoint slideshow to video files which you can burn to DVD or miniDVD (MiniDVD is a regular CD that has DVD files in it. You can burn a miniDVD just with a regular CD and a common CD burner) and view them on TV with DVD players., complete with background music, video, narration record, templates,…
With PPT2DVD you don?t have to have a computer to create your presentations with your power point files. Just a TV and a DVD player. This is easier, isn't it?
This is a great tool for anyone converting your PowerPoint to MPEG or burn PowerPoint to DVD.