Technical information
License:Free
Op. System:Windows
Requirements:Requires Windows XP or higher
Category:Utilities
Language:English 1 more

Author:XSplit
Downloads:6,673
Date:May 7th, 2021
Older versions
4.0.2007.2918 Mar 12th, 2021
3.9.1909.1601 Oct 30th, 2019
3.8.1905.2102 Jun 17th, 2019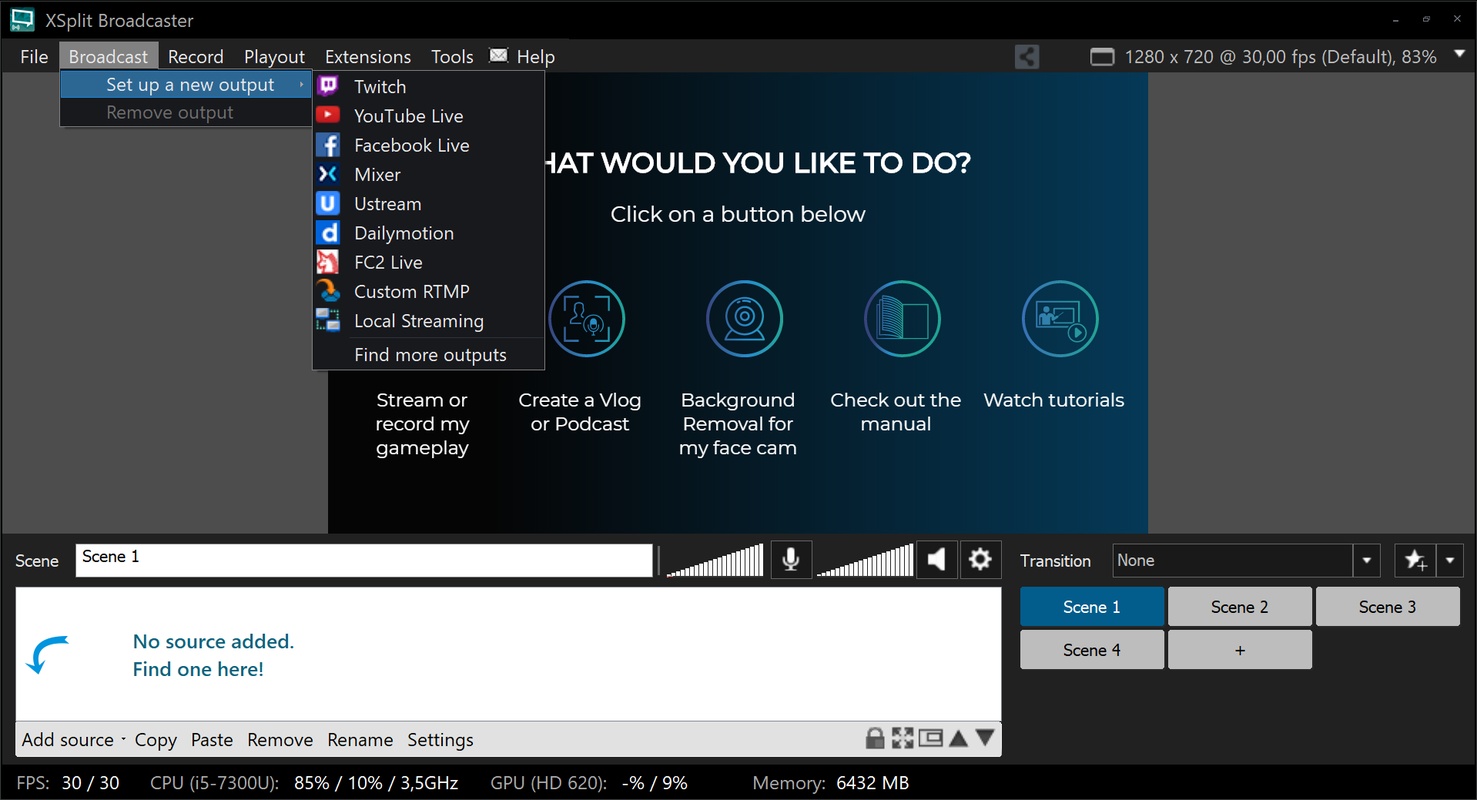 XSplit Broadcaster is an application for broadcasting live streams on popular online platforms. Thanks to its simple interface, you can take advantage of numerous resources to broadcast in a quick, easy, and effective way.
XSplit Broadcaster consists of a relatively simple workspace designed to make going live as easy as possible. From its interface, you can select different video sources to broadcast to your audience. For example, you can broadcast live games or share any of the windows on your computer.
Although the application has tons of different features, in just a few hours, you'll already have a good idea of how to stream content. And with more practice, you can include effects like switching windows for a more professional broadcast.
With XSplit Broadcaster, you have everything you need for streaming in a structured way, hooking your audience even with a basic broadcast. And because this application is compatible with platforms like Twitch, Twitter, and Youtube, you can easily create content without investing too much time.
By Beatriz Escalante